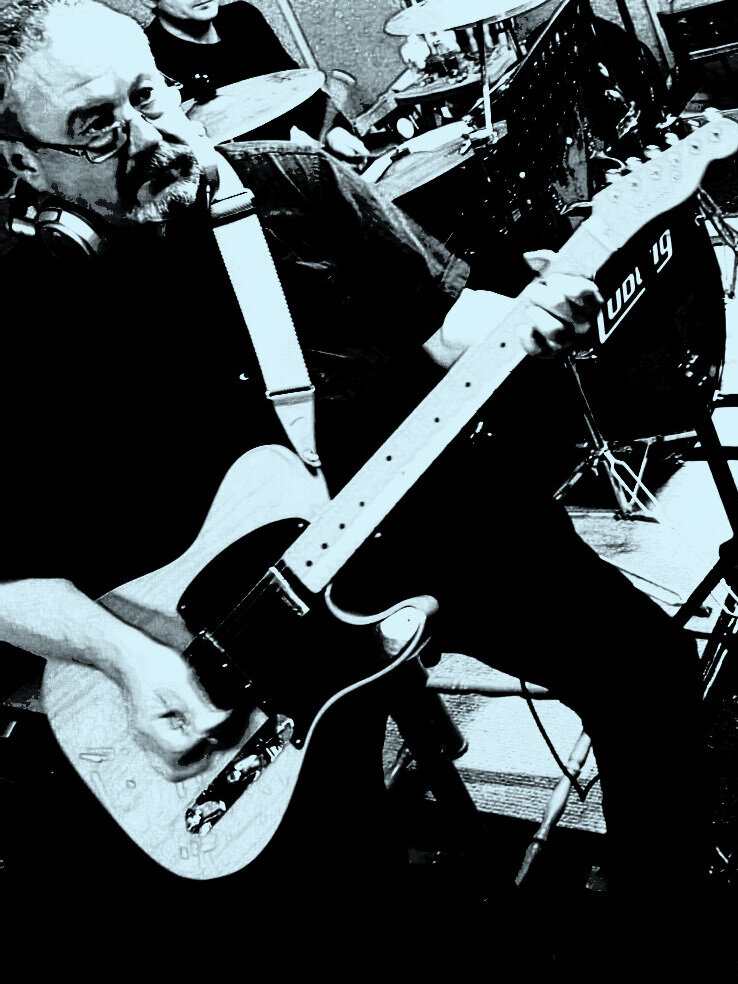 Kelv was the original spark that led to the creation of a2RK and is one of principal writers in the band, having an eclectic mix of influences (across many musical genres).
Kelv is the main vocalist of the band, additionally aiding and abetting Alex with snippets on guitar (Takemine EN10 / Fender '52 Re-issue Tele) and occasionally supporting Roy on keyboards (with some vintage DX7 / U110 / SC880).
He loves real ale and curry, and likes 'getting away' to take in what Mother Nature gives us - freedom and inspiration.
Roy's main role is playing keyboards in a2RK, but he also undertakes production and design duties under the nom de plume 'otiabStudio' .
Roy's musical influences are: Yes, Genesis, Pink Floyd, Spock's Beard, Flower Kings, Porcupine Tree, It Bites.
Inspirational artists include Rick Wakeman, Tony Banks, Richard Wright and Jon Lord (all keyboard players, naturally..)
Roy plays the following: Moog Voyager Old School, Korg CX-3, dsi Prophet 12, dsi Prophet '08, StudioLogic Sledge Black, Roland JV-2080, mfb Dominion 1.
"I believe that the quality of the musicianship and compositional abilities within a2RK are going from strength to strength and we are determined to make fans of progressive rock sit up and take notice!"
Andy started out playing bass with a2RK but always had a keen interest in playing drums too.
He was a student of expert drummer Adi Barrett at the age of 15, and learnt a lot more while playing in a band with him all those years later.
After Adi's sudden passing which shocked us all, Andy decided he was ready to sit at the hallowed drum throne, playing on the prdctbl: and Morlich EPs.
Andy's influences include: Gavin Harrison, Nick D'Virgilio, Phil Collins, Vinnie Colaiuta.
In Andy's spare time he is mostly at the studio or enjoying Usquebaugh.
Alexandre Santos is originally from Brazil. By the age of 12 he had started learning some Brazilian songs on his first guitar before discovering the world of prog rock.
He is mainly inspired by Floyd, Zeppelin, Dream Theater, Spock's Beard...
Alex is a fan of the beautiful game (naturally, being from South America) but is also discovering rugby, real ale and whisky since being in the UK (although he cannot understand our fascination for cricket... yet...).
Jack has been in various metal bands in and around Birmingham but has now discovered Progressive Rock - glad you saw the light!
Jack's influences include Dream Theater, Rush and Opeth.
By bringing a technical but groovy approach to playing bass, he will contribute to the sonic capabilities of a2RK as we finalise our forthcoming EPs and live shows.